MSW Advanced Standing Program
Master of Social Work, MSW
Advanced Standing Program
Course Delivery
On Campus, Online, Hybrid
About the MSW Advanced Standing Program
Students who hold an undergraduate social work degree from an accredited social work program may be eligible for the MSW Advanced Standing Program at UCCS.
Students pursuing the Advanced Standing MSW course sequence enroll in six credit hours (two classes) in the summer then between nine (three classes) and fifteen (five classes) credit hours each fall and spring or fall, spring and summer semester.
---
Focus of Study: Trauma Informed Social Work
The UCCS Master of Social Work program specializes in trauma-informed social work practice.
The curriculum prepares students to change lives and communities with an emphasis on behavioral health and healthcare social work, military social work, child welfare, school social work, and other areas.
---
Program Requirements for Admissions
Applicants with a baccalaureate social work degree earned within the last 10 years from a program accredited by the Council on Social Work Education and an undergraduate GPA of 3.0 or higher are encouraged to apply for the advanced standing program.
Specific details about the application process are included in the MSW Student Handbook.
---
Application Deadlines:
| | |
| --- | --- |
| Early Admissions | December 1 |
| Scholarship Priority | February 1 |
| Priority | March 15 |

The application deadline for Summer 2023 cohort has been extended to April 15, 2023.
Applications received after this time will be considered for the Summer 2024 cohort.
---
Program Coursework
The MSW Advanced Standing Program requires 36 credits, which can be completed through a full-time schedule, or extended study.
To earn an MSW degree, a student must:
Complete a minimum of 36 semester hours of graduate coursework with a total grade-point average of B (3.0) or better
Complete 500 hours of field placement at the 6000 level
Receive a grade of B- (2.7) or better in all courses
For specific program coursework, please visit the UCCS Academic Catalog.
---
Specialized Practice - Trauma-Informed Social Work Practice:
After successfully mastering the social work competence at the generalist level, students then complete the remaining second half of the program (e.g., 30 credit hours over 2 to 4 academic semesters) mastering the competencies at a specialized practice level, which is trauma-informed social work practice.
We infuse trauma-informed social work practice throughout the curriculum to equip students with the specialized knowledge and skills needed to work with clients and communities who have experienced trauma and violence. The trauma sequence instills the importance of incorporating trauma-informed care into all aspects of social work practice.
---
Elective Options:
Students may choose their elective hours around a particular area based on their interests and career goals. Students have options to deepen their knowledge in a practice area by clustering electives in child welfare, healthcare, school social work, and military social work.
---
Upcoming Information Session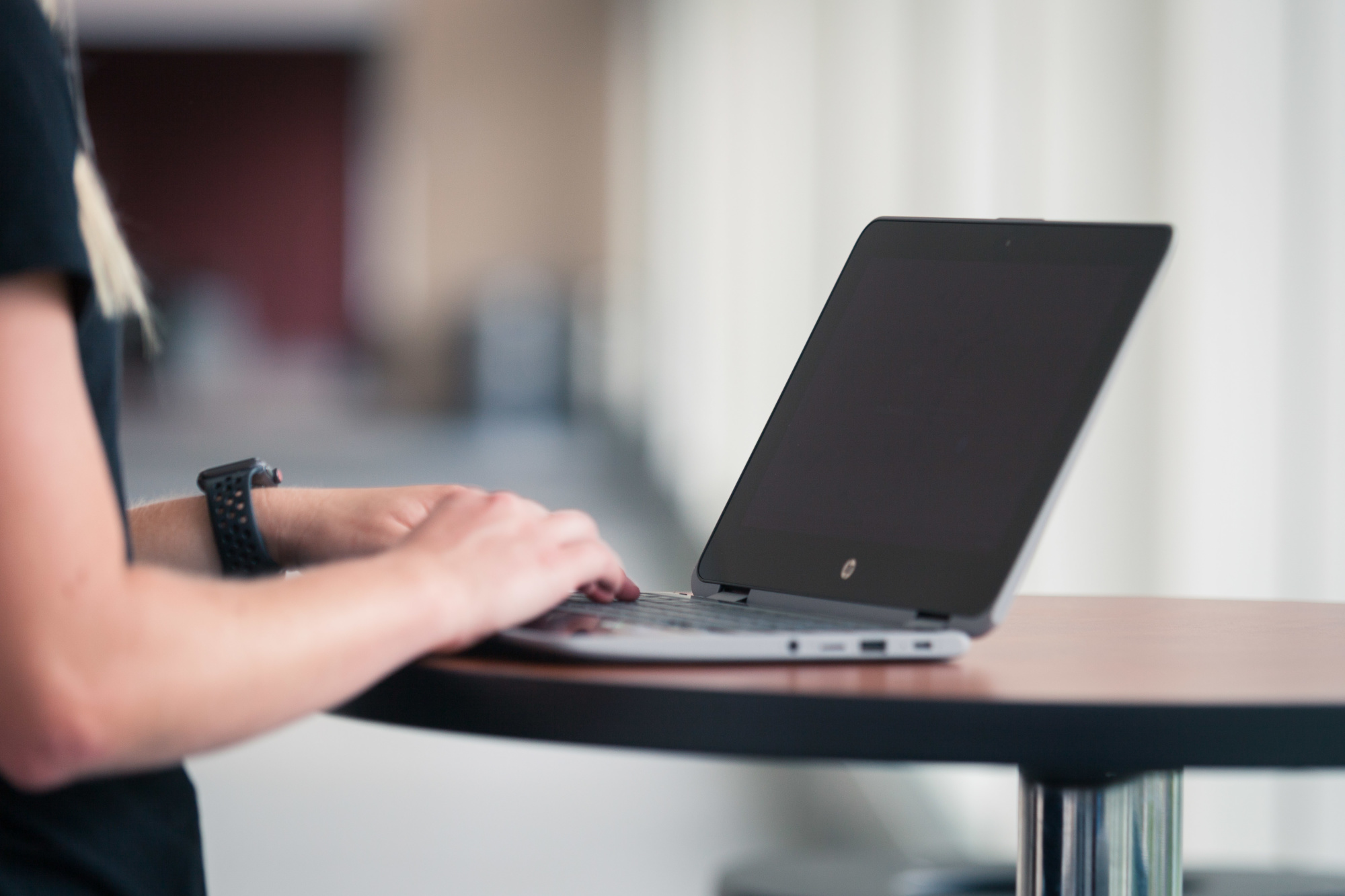 To learn more about the Master of Social Work program, join us for one of our information sessions, which are available both in-person and virtually.
---
Accreditation
The UCCS Master of Social Work is accredited by the Council on Social Work Education's Commission on Accreditation.
Accreditation of a baccalaureate or master's social work program by the Council on Social Work Education's Commission on Accreditation indicates that it meets or exceeds criteria for the assessment of program quality evaluated through a peer review process. An accredited program has sufficient resources to meet its mission and goals and the Commission on Accreditation has verified that it demonstrates compliance with all sections of the Educational Policy and Accreditation Standards.
Accreditation applies to all program sites and program delivery methods of an accredited program. Accreditation provides reasonable assurance about the quality of the program and the competence of students graduating from the program.
For more information about social work accreditation, you may contact Accreditation.
---
Assessment:
All social work programs accredited by the Council on Social Work Education (CSWE) measure and report student learning outcomes, which are based on the 9 social work competencies outlined in the CSWE accreditation standards. These competencies are dimensions of social work practice which all social workers are expected to master during their professional training. Click the link below for more information.
Top