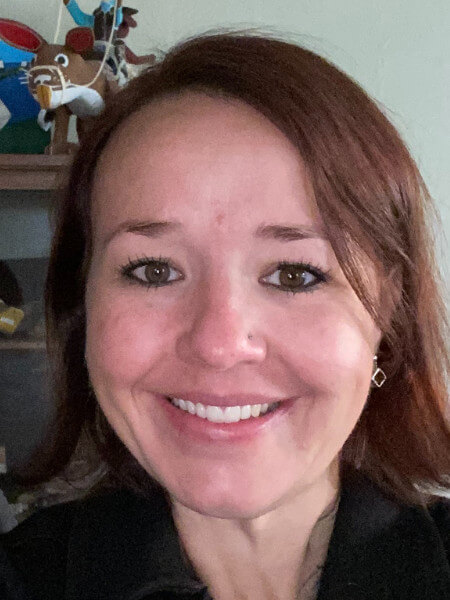 Department of Social Work
Biographical Information
My name is Jessica Mars and I am a Licensed Clinical Social Worker. I received my Master's degree in Social Work at Newman University in 2013 and received my Bachelor's degree at CSU-Pueblo. I currently work in the Behavioral Health Department at UCHealth Memorial Hospital, working with patients diagnosed with a substance abuse disorder and patients who are in acute crisis or have experienced a recent trauma. I coordinate and oversee the internship program through our department and I am on the Hospital Ethics team, where I engage in ethical decision making to ensure patients and their families have just and equitable treatment, while supporting our medical teams. I am currently working on my LAC for addiction treatment and I am a train the trainer for Adverse Childhood Experiences (ACEs) within clinical practice.
I have a background in domestic violence and sexual assault work, where I spent 8 years working primarily with women and children who were in acute crisis. I was the Children's Program Manager at a local domestic violence shelter and agency where I oversaw the curriculum and operations of the psycho-educational groups for both the children and the adults we served. I have over 10 years of experience in facilitating and running groups as well as individual counseling. I previously worked as an individual therapist at a local foster care agency and worked with children and teens within the foster care system as well as women who had experienced trauma. I am on the Board of Directors for Ascending to Health Medical Respite and I am active on the Pikes Peak Center on Ageing Community Senior Ethics group.
My interests are being outside in the beautiful state of Colorado where my husband and I enjoy finding new hikes and places to camp and explore. I have two dogs who are spoiled rotten and bring joy and levity to my life. I am an avid reader and enjoy fantasy, thriller, true crime, contemporary fiction and non-fiction works. I recently got involved in the huge plant movement going on and have enjoyed indoor plants and gardening and hope to continue to grow in those hobbies. I love to travel but in the essence of a true introvert I greatly enjoy being at home and engaging in my local community.
Areas of Interest
Ethics and Practices that support ethical concepts
Issues related to gender, trauma and violence
Clinical Social Work and supervision
Neurobiology of trauma
Crisis intervention
Community collaboration and policy work
Medical/Clinical Social Work in Medical setting