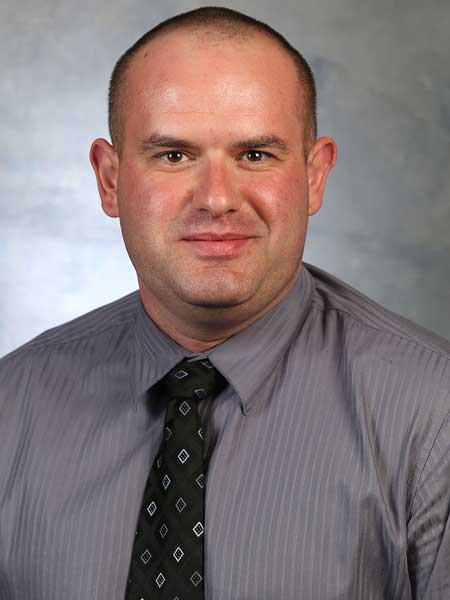 Ph.D., Associate Professor | MPA Internship Coordinator
College of Public Service
ACAD 314
1420 Austin Bluffs Parkway
Colorado Springs, CO 80918
Fall 2023 Office Hours: by appointment (in person or Teams). Email me to schedule a meeting.
Biographical Information
Edin Mujkic is an Associate Professor in the College of Public Service at the University of Colorado Colorado Springs. He was a UCCS Daniels Fund Ethics Initiative Faculty Fellow for 2017-2018. Edin received his BA from Auburn University Montgomery, majored in Political Science, with a minor in Criminal Justice. Edin followed up his Bachelor's Degree with a Master's in International Relations (2008) and was a Prince Khalid bin Sultan fellow. Upon completing his Master degree, Edin entered the Public Administration and Policy Ph.D. program at Auburn University graduating December 2012. While earning his Ph.D., Edin furthered his education studying Strategic Leadership and National Security at Air War College, Maxwell Air Force Base, AL. Edin is continuing his research focusing on national security, defense, homeland security, and U.S. foreign policy.
Bosnian Version:
Edin Mujkić je vanredni profesor u Školi za Javne Odnose Univerziteta u Koloradu u Kolorado Springsu (University of Colorado Colorado Springs). Dr. Mujkić je završio dodiplomske studije iz političkih nauka na Auburn Univerzitetu u Montgomeriju (Auburn University Montgomery), a nakon toga je odmah nastavio postdiplomske studije iz međunarodnih odnosa na istom univerzitetu. Tokom master studija, Dr. Mujkić je bio stipendista princa Khalid bin Sultana. Nakon završetka master studija, Dr. Mujkić je nastavio doktorske studije iz javne uprave na Auburn Univerzitetu (Auburn University), gdje je doktorirao u Decembru 2012 godine. Tokom doktorskih studija, Dr. Mujkić je pohađao nastavu iz Strateškog Liderstva i Nacionalne Sigurnosti na ratnom koledžu američkih zračnih snaga (Air War College) u zračnoj bazi Maxwell, Alabama (Maxwell Air Force Base, AL). Dr. Mujkić se bavi istraživanjem iz oblasti nacionalne sigurnosti, odbrane, domovinske sigurnosti i američke vanjske politike.
Areas of Interest
National Security/U.S. Foreign Policy
Professional Military Education
Homeland Security
NPO's/Emergency Management