Study Abroad Programs for CPS Students
London: Criminal Justice Course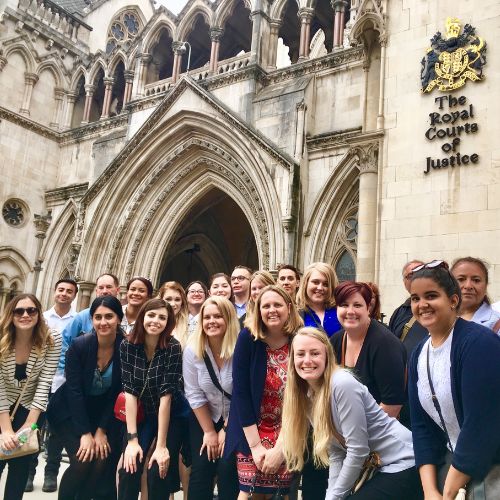 Explore US Criminal Justice History in London with UCCS BACJ and MCJ programs this summer.
Join our faculty-led course and discover the British legal system's evolution with visits to renowned sites like the Tower of London, the Royal Courts of Justice, Inns of Cart, and the Old Bailey.
You will also meet members of the Royal Courts of Justice and the House of Parliament to gain a unique perspective. Get program credit and find more details on our Education Abroad page or contact Katy Cathcart at kcathcar@uccs.edu or (719) 255-2255 for more information.
Contact Katy Cathcart for details and program credit at kcathcar@uccs.edu or (719) 255-2255.
---
East Africa: Interdisciplinary Course
Embark on an interdisciplinary journey to learn about international development in Uganda and Rwanda with the University of Colorado Colorado Springs and the Global Livingston Institute.
Contact Dr. Jamie Van Leeuwen at jvanleeu@uccs.edu for additional information regarding the program.
---
Poland: Criminal Justice & Security Course
The School of Russian and Asian Studies (SRAS) provides exciting opportunities for students to study abroad criminal justice and security in Europe.