Cortney Strack-Loertscher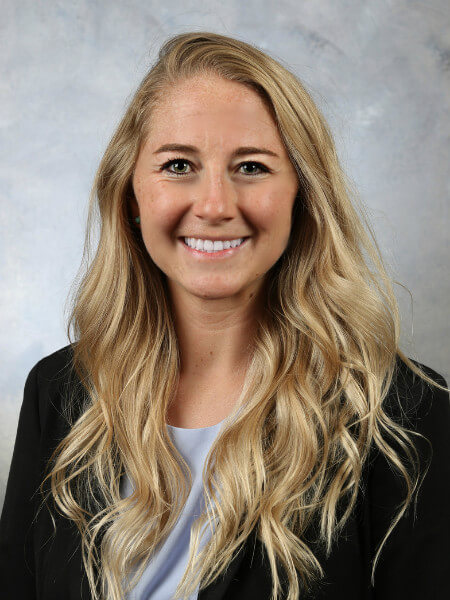 Cortney Strack-Loertscher
Business & Finance Operations Manager
College of Public Service
ACAD 329
1420 Austin Bluffs Parkway
Colorado Springs, CO 80918
Biographical Information
Cortney Strack-Loertscher joined the College of Public Service in August 2022 as the Business & Finance Operations Manager. She received her Master of Business Administration from UCCS in December 2021. Before she started her current role, Cortney was the college's HR Professional. Cortney supports the college's business and financial operations by:
Completing monthly review of every active speed type, program, and project in CPS.
Performing a detailed review of transactions to ensure that all have been recorded and allocated to the correct speed type and account code in PeopleSoft (the official system of record for financial transactions).
Verifying transactions are properly authorized and supported by appropriate documentation (receipts, etc.) when necessary.
Monitoring all expenditures as to proper authorization, procurement method, funding distribution, supporting documentation, and compliance to university policies.
Providing departmental support for PeopleSoft, Concur, and CU Marketplace.
Processing travel requests, communicates travel policies, and prepares reimbursement requests in the Concur Expense System.
Outside of work, Cortney likes being outdoors, playing pickleball, gardening, and running with her dog, Willa.
Education
Bachelor of Science in Business Management - UCCS
Master of Business Administration - UCCS