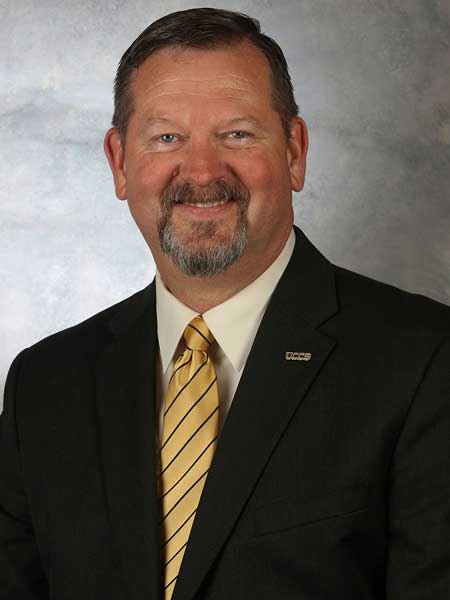 College of Public Service
ACAD 330
1420 Austin Bluffs Parkway
Colorado Springs, CO 80918
Office hours: by appointment
Biographical Information
George E. Reed is the Dean of the UCCS School of Public Affairs. He joined the school in 2015. With a B.S. in Criminal Justice Administration from the University of Central Missouri, a Master of Forensic Science degree from George Washington University, and a Ph.D. in Public Policy Analysis and Administration from Saint Louis University, he is uniquely qualified to lead the school.
Dr. Reed's scholarship spans several disciplines but has consistently focused on leadership, ethics, and organizational theory and behavior. He entered academia after a successful career as a military police officer and retired from the Army as a colonel. While in the Army he led combat support, corrections, forensic laboratory, and criminal investigation units. In his last assignment on active duty he was the Director of Command and Leadership Studies at the U.S. Army War College.
"There are few academic institutions that combine the fields that I am the most passionate about in one school. I consider myself very fortunate to have the opportunity to serve the students, staff, faculty, and community at such a vibrant and innovative university," said Reed.
He arrived at UCCS after serving as the Associate Dean of the School of Leadership and Education Sciences at the University of San Diego, one of the nation's premier schools for leadership studies. He is a strong proponent of both high-quality education and community engagement. "The best universities serve not only as an incubator of ideas and producers of new knowledge, but also as catalysts for the community. I am pleased to serve in a school that is so obviously contributing to the community," said Reed.
Leadership - George Reed
Areas of Interest
Leadership, Ethics, Organizational Theory and Behavior