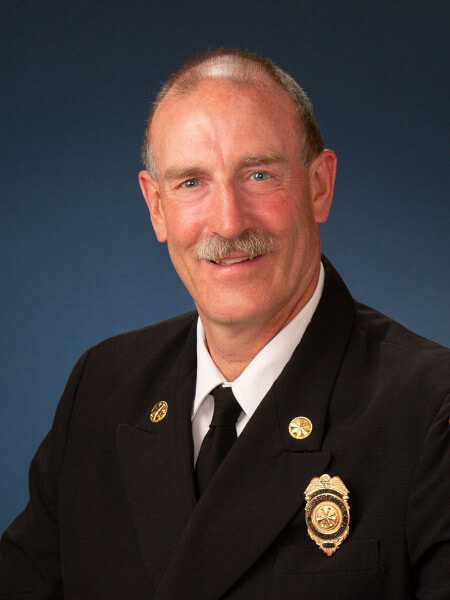 City of Colorado Springs Fire Department (CSFD)
Biographical Information
Steven Dubay is a thirty-five-year member of the fire service, having started his career in 1985 with the City of Casper (Wyoming) Fire Department. Steve has worked for the Colorado Springs (Colorado) Fire Department since 1988. He is currently a Deputy Fire Chief and is assigned to the Support Services Division where he is responsible for the department's communication, facilities, fleet, human resources, medical, and training activities.
Steve previously served as the City's Director of the Office of Emergency Management. Other assignments at the CSFD include Fire Prevention and Training. Outside of the CSFD, he has formerly served as a paramedic and as the president of the Board of Directors for the Woodland Park Ambulance Service (now Ute Pass Regional Health Services District) and on the Board of Trustees with Leadership Pikes Peak, a non-profit whose mission is to encourage community engagement. Steve is currently the president of his homeowner's association; is a member of the School of Public Affairs' Dean's Advisory Board at the University of Colorado, Colorado Springs; and is a newly appointed member of the United States Fire Administration's National Fire Academy Board of Visitors.
He has completed a Master of Arts in National Security Studies from the Naval Postgraduate School; a Master of Public Administration from the University of Colorado, Colorado Springs; and a Bachelor of Science in Fire Service Administration from Western Oregon University. Additional education includes the Executive Fire Officer Program at the National Fire Academy as well as professional credentialing from the Center for Public Safety Excellence and the Institute of Fire Engineers.